Afta Shock
Following a five year hiatus, Afta Shock is back under the direction of Anna O'Keith with assistant directors Emma Geller and Danielle Prince.  This troupe of dedicated movers ages 25+ demonstrates that we never cease to be creative, work hard, and inspire others.
Rehearsals
Afta Shock San Diego rehearses every Friday 7:30pm-10:30pm.  These rehearsals prepare the dancers for community performances.  Most importantly, these rehearsals educate our dancers about Hip Hop Culture and provide a community space.  This program is tuition based.  Culture Shock's goal is to provide accessible dance training For All People, so we offer 50% Tuition Assistance to dancers who qualify.   We break up our year into two different seasons.  The Spring season runs from January through June.  The Fall season runs from August through December.  Dancers must participate in an audition to become a Troupe Member.
Rehearsal hours are for team building and performance preparation.  Dancers are expected to come into rehearsal with focus and a positive attitude.  The goal is to create the best performance possible utilizing a Troupe mentality.  Big picture mind set.  
Dance Training should happen in classes.  Troupe Members are expected to train in classes each week.  We suggest taking Hip Hop Foundations/Grooves, and Art Form classes such as Whacking and Popping.  Taking class is an opportunity for dancers to practice pick up and retention of choreography.  Class is also an opportunity for dancers to challenge their range of motion, discover new ways to move their bodies, and study movement styles.
Afta Shock Director: Anna Okeith, originally from Japan, has been dancing for 23 years and teaching for 10 years.
She is a seasoned Dancer and Choreographer with exceptional teaching ability and patience working with students of diverse ages and abilities. Trained in multiple techniques of dance including hip-hop, freestyle, popping, locking, and krumping, Anna is also skilled at developing students' love of dance and building avenues through class growth. She is a skilled Choreographer talented at managing instruction and support for multiple dancers. Friendly and upbeat with  a passion for helping dancers to build a solid foundation of skillful technique.
Credits include: Panasonic commercial (2003) J-Pop Music artist, Exile Music Video: Choo Choo Train (2003) and WDC World Dance Coliseum Jr. Competition: Runner up (2007)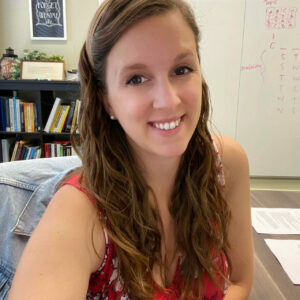 Afta Shock Assistant Director: Emma Geller is an alum of Afta Shock and has been trained in various dance art forms for the last 20 years, from high school through college, graduate school, and professional life. She has been a member of Dance Prism ballet company, the GW First Ladies Dance Team, Samahang Modern, Synthesis Dance Theater @ UCLA, NSU Modern, and Tha Most. Outside of dance, she is a professor in the psychology department at UC San Diego, and she has a young son and a baby on the way!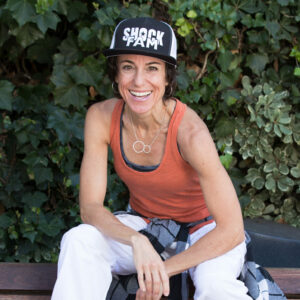 Afta Shock Assistant Director: Danielle Prince started dancing as a small child and she found her passion in musical theater where she was able to use her dance and performance skills in collaboration. Her passion for theater drove her to obtain her degree in Theater Arts from Long Beach State University. She has worked as a choreographer for Club Med Resorts, performer at Legoland, CA and SeaWorld San Diego and a show and event Producer for SeaWorld San Diego. She is currently the Executive Director at Culture Shock San Diego and is so excited to be joining the director team for Afta Shock this season.