MINI SHOCK
Mini Shock San Diego is currently under the direction of Monica Arellano and assistant director Steven Pulido.  This troupe of dancers, ages 6-9, studies the core values of the Hip Hop community, including self-worth and respect for others.  These mini dancers are here to show you that you are never too young to be innovative and hard working.
Rehearsals
Mini Shock rehearses every Saturday and Sunday 3:00pm-6:00pm.  These rehearsals prepare the dancers for community performances and competitions, freestyle events and battles.  Most importantly, these rehearsals educate our dancers about Hip Hop Culture and how to be a valuable community member.  This program is tuition based.  Culture Shock's goal is to provide accessible dance training For All People, so we offer 50% Tuition Assistance to dancers who qualify.  We break up our year into two different seasons.  The Spring season runs from January through June.  The Fall season runs from August through December.  Dancers must participate in an audition to become a Mini Shock Troupe Member.
Rehearsal hours are for team building and performance preparation.  Dancers are expected to come into rehearsal with focus and a positive attitude.  The goal is to create the best performance possible utilizing a Troupe mentality.  Big picture mind set.  
Dance Training should happen in classes.  Mini Shock Troupe Members are expected to train in classes each week.  We suggest taking Hip Hop Foundations/Grooves, and Art Form classes such as Whacking and Popping.  Taking class is an opportunity for dancers to practice pick up and retention of choreography.  Class is also an opportunity for dancers to challenge their range of motion, discover new ways to move their bodies, and study movement styles.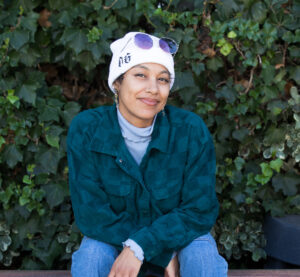 Mini Shock Director: Monica Arellano: Monica has had a love and passion for dance ever since she was a little girl, but she didn't start training professionally until her college years. "Mo" was a cheerleader from Pop Warner, into highschool, and ending in college. She was a physical therapy major at the time, but after 2 years, she decided to change her major to dance. She got her associate's degree in dance in 2019 at Grossmont College. Monica notes Melissa Adao, Angela Moran, Kyle Sorensen, Gina Sorensen, David Mullen, Lesa Green, Colleen Shipkowski, and Debi Toth as some of her greatest instructors. While studying at Grossmont, Monica performed in 5 of their dance showcases and participated in their touring company. After graduating, she started training at Culture Shock Dance Center, and became a scholarship student. I was on a dance team called S.I.N. and after a year I joined the Cultureshock team in January 2020. I have been on the team since and am deeply in love with the family I have gained there. I loved the organization so much that I decided to be more involved and joined the family of team directors. This year I was blessed with the opportunity to co-direct the minishock team, and am beyond excited for this season. I am also part of a dance club through SDSU called Supernova Dance Troupe. It is a non-profit multicultural student organization that promotes diversity and women's empowerment. We have done some performances around San Diego, but most of what we do are dance videos. They are professionally recorded and posted on social media to raise awareness for multicultural diversity and women's empowerment. I also enjoy going out to the open style battles around San Diego and battling to grow as a freestyle dancer as well. Dance fuels my life and happiness, and it always will.
Mini Shock Assistant Director: Steven Pulido is from Southeast San Diego. He has recently graduated from the University of California San Diego with a B.S. in Education Sciences and a B.A. in Dance. He is an advocate for diversity, equity, and representation in the arts and his activism influenced the reformation of UCSDs dance department. He's also a passionate and proud member of the Latinx and queer community. He adores working with children and has been involved in early childhood education for about two years, in which he studied different teaching methods, focusing on neurodivergent and ESL (English as a second language) students. He is also currently the Co-Executive Director of the collegiate dance team, Alter Ego.