CULTURE SHOCK
Founded in 1993 by Angie Bunch, Culture Shock San Diego is the original Hip Hop troupe for professional dancers ages 18 and up.  Directed by Sean Memije, Culture Shock is a troupe of individuals who, through the power of music and dance, cultivate self-worth, dignity and respect for all people.
Rehearsals:
Culture Shock San Diego  rehearses every Monday 9:00pm-12:00am, Wednesday 9:30pm-12:00am and as needed on Sunday 8:00pm-10:00pm.  These rehearsals prepare the dancers for community performances, freestyle events and battles.  Most importantly, these rehearsals educate our dancers about Hip Hop Culture and how to be a professional dancer.  We break up our year into two different seasons.  The Spring season runs from January through June.  The Fall season runs from August through December.  Dancers must participate in an audition to become a Troupe Member.
Rehearsal hours are for team building and performance preparation.  Dancers are expected to come into rehearsal with focus and a positive attitude.  The goal is to create the best performance possible utilizing a Troupe mentality.  Big picture mind set.  
Dance Training should happen in classes.  Troupe Members are expected to train in classes each week.  We suggest taking Hip Hop Foundations/Grooves, and Art Form classes such as Whacking and Popping.  Taking class is an opportunity for dancers to practice pick up and retention of choreography.  Class is also an opportunity for dancers to challenge their range of motion, discover new ways to move their bodies, and study movement styles.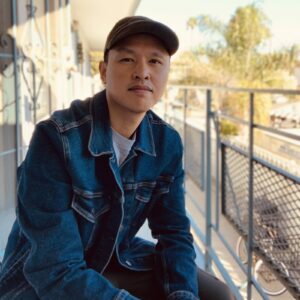 Culture Shock Director: For over 20 years now, Sean Memije has been a part of the San Diego dance community. His love for the art of dance has kept him motivated during these past 20 years to continue to teach, perform, direct, and share the knowledge he received from his teachers and mentors. Sean has danced with various San Diego based teams such as FORMALity, 220, The Rejects, SGBM, FrameWork, and Frenemies. Sean has also been fortunate enough to use his dance knowledge and experience at SeaWorld San Diego as a performer and show director/choreographer. Currently, Sean is the Artistic Director of Culture Shock San Diego as well as a resident teacher for the organization. He has been working with Culture Shock San Diego since 2004 and considers the organization his second family. Sean continues to be a humble student of the art of dance.